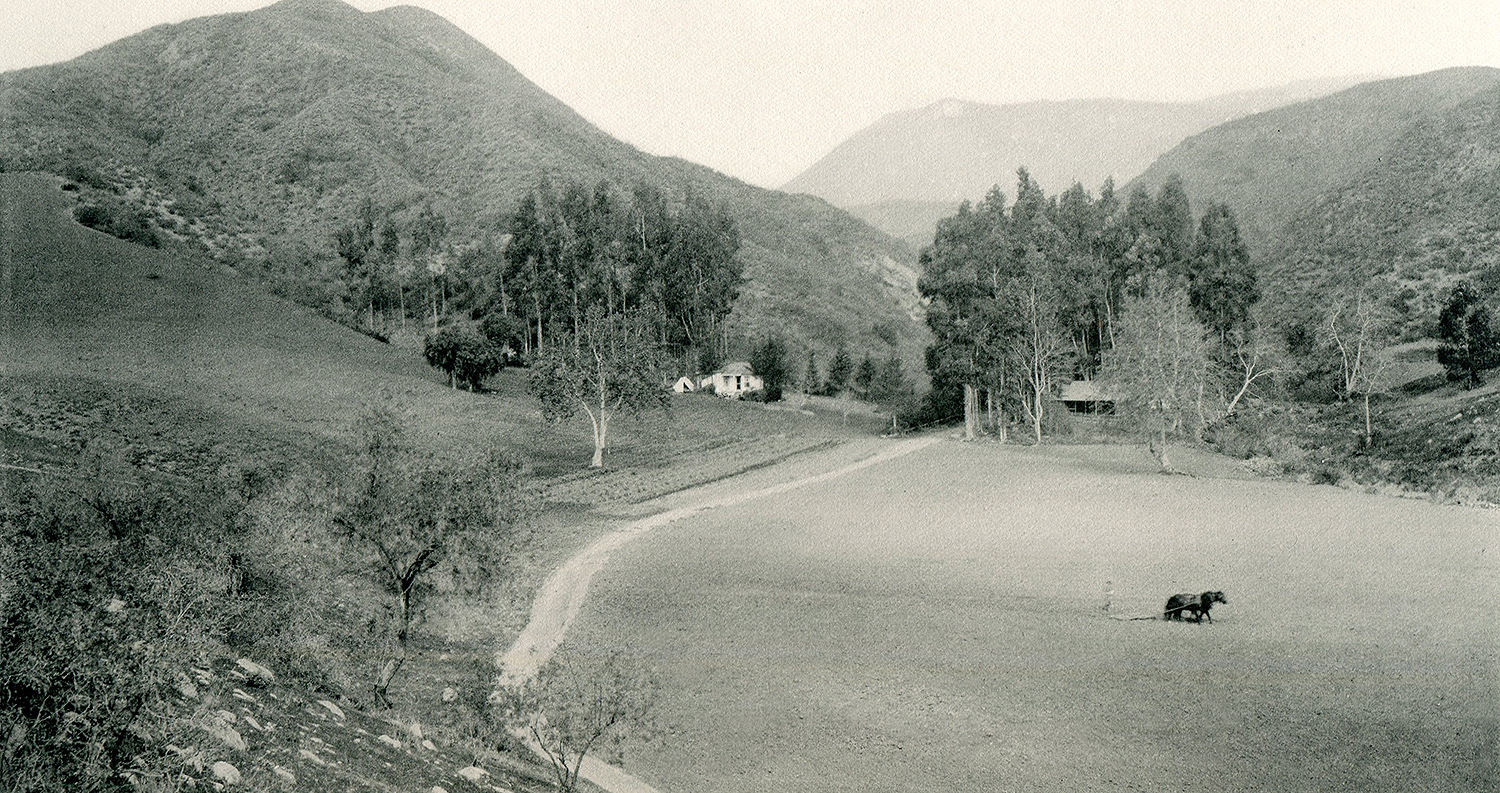 You are looking at a picture from my collection. I do not think anybody else has this picture.
But what are you looking at?
Hollywood. After 1903, before 1908.
The below link also contains pictures of homes on Wilshire Boulevard. Not near Westwood, and not high-rises. Yes, more pictures nobody else has from this period. Not to mention there is a picture of Chester Place, Los Angeles' first gated community.
https://www.vintagelosangeles.org/lahistory
Enjoy.
---